Generate Revenue from the Traffic to your Site!
---
Our affiliate program is FREE to join, it's easy to sign-up and requires no technical knowledge.
Monetize the traffic to your site and get paid CASH just for recommending. There is no better time to start promoting QServers services from your site than now!
We provide all of the tools necessary for you to convert your existing traffic into sales.
All you have to do is Sign Up for an affiliate account, place a link or banner to us from your site, and for every sign up we receive, you earn money. It's that simple.
Earn up to 20% one time commission per referral! You can withdraw your accumulated funds once you have a minimum balance of N3,000.00.
3 Simple Steps to Start Earning Money Today!

Register with the QServers Hosting Affilate Program.

Place links or banners to QServers Hosting from your website.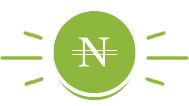 Earn money for each customer you recommend that purchases hosting.
Rewarding Features
Initial Commission – Get N500 just for signing up!
Timely Payouts – Approved commissions are paid out by bank transfer.
System Easiness – No technical knowledge needed, anyone can be an affiliate.
How Does It Work?
When you join our affiliate program, you will be supplied with a range of special banners and textual links with unique affiliate identification numbers that you place within your site. When a user clicks on one of your links, they will be brought to our website and their activity will be tracked by our affiliate software.
Once the client makes payment for a product/service, you could be credited with as much as 20% of the paid amount. You will earn a one time commission based on your commission type.
Real-Time Statistics and Reporting!
Login 24 hours a day to check your sales, traffic, account balance and see how your banners are performing.
Ways To Recommend QServers
Adding our ad banners and ad texts on your website. Ads are located in your client area.
By adding your unique ads to Emails, forums or sms.
Word of mouth. Recommend QServers hosting services to your friends and family.
Questions?
Not seeing your answer here? Click on our FAQ above to get more information on the program! Still have more questions? You can get in touch with our affiliate department by e-mailing: support@qservers.net.
This service is available to old and new clients of QServers. Affiliate Policy apply